MoneyGun Charity of the Month Program
November 2023 - Julia's Star Foundation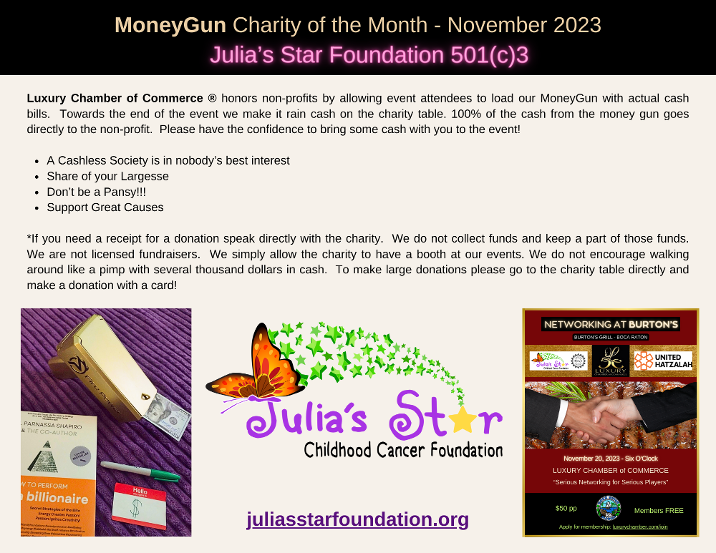 Luxury Chamber of Commerce ®
honors our member non-profits by allowing event attendees to load our MoneyGun with actual cash bills.
Towards the end of the event we make it rain cash on the charity table. 100% of the cash from the money gun goes directly to the non-profit.
Please have the confidence to bring some cash with you to the event!
LUXURY CHAMBER of COMMERCE
©
2009 - 2023 All Rights Reserved
LUXURY CHAMBER of COMMERCE
©
2009 - 2023 All Rights Reserved