Luxury Chamber serves as a private for-profit membership organization where purveyor's of luxury unite to advance their collective business interests. Our mission revolves around forging impactful business partnerships among luxury brands and facilitating their collaborative endeavors. At our exquisitely themed cultural cocktail parties, we conjoin three essential elements: the purveyors of luxury, luxury consumers, and influential directors from local non-profit organizations.

Indulge in Opulence where Luxury Unites Commerce
Members:

Our members and attendees include celebrities, fashion illustrators, fashion brand marketing managers, luxury real estate brokers, design professionals, publishers, philanthropists, yachting and marine industry professionals, socialites, jewelers, exotic car dealers, artists & C-Level Executives.
The Fine Print:
We allow an unlimited number of billionaires and luxury industry professionals into our elite ranks and one per category per county for other professional categories i.e. - dentist, CPA, financial advisor etc. *Business Level Membership or higher is required to secure a non-luxury niche.
Purveyor of Luxury or supporting philanthropist?
APPLY FOR MEMBERSHIP!! *Luxury Chamber is a private group, and not all members are approved!
Other business professional? Please contact us before joining to make sure that your business category is available and that you'd be a good fit for our organization. *Luxury Chamber reserves the right to refuse admission and or service to any individual or business entity for the purpose of maintaining a professional event environment.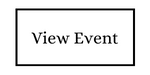 Networking at Burton's
- Boca Raton - November 20, 2023
DeVine Wine Bar - Ft. Lauderdale - December 18, 2023
5th Limoncello Fest at Maxwell Room - Ft Lauderdale 19, 2024
LUXURY CHAMBER of COMMERCE
The purpose of Luxury Chamber is to unite purveyors of luxury with appreciative clients of luxury goods & services as well as polite society with charity benefactors. In addition to being a bridge sponsor for members and the local community we also provide educational opportunities in the arenas of luxury real estate, art, exotic & vintage cars, yachting, fashion brands and design. Whilst business people enjoy the networking aspect of our events, we are distinct from the local chamber of commerce and other business networking groups in that our events tend to take on a theme centered around art and culture and oftentimes tie into local charities and institutions. Each month we host with a different charity including: health, veterans, poverty, animals, local universities and arts such as ballet and theatre.
Hosting uniquely themed cocktail parties we strive to conjoin three types of people at our functions:
The Buyer
The Seller
The Non-Profit Director
More formally stated the buyer is also known as: The Philanthropist, The Macher, The Investor, The Millionaire, The Celebrity & The Luxury Brand Aficionado.
The seller is known as: The Purveyor of Luxury, The Yacht Broker, The Golf Professional, The Exotic Car Dealer, The Luxury Brand CEO, the Top-Producing Real Estate Broker, The Artist and the Designer.
The Non-Profit Director is the one who gives meaning and reason to the event! Local Charities bring opportunities for luxury branding, helping to create a larger and more robust event by inviting their donors, fostering a feel-good environment and making a difference in the local, national or global community in which they are involved!
LUXURY CHAMBER of COMMERCE
©
2009 - 2023 All Rights Reserved
LUXURY CHAMBER of COMMERCE
©
2009 - 2023 All Rights Reserved
How does Luxury Chamber Compare to my local Chamber of Commerce?