RUM ON THE RIVIERA for ALLIE
Ft. Lauderdale's Official "National Rum Day Event"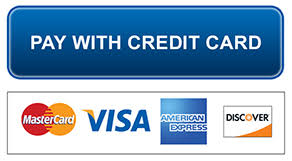 Donate $100 or more and receive two tickets and an honorable mention on the microphone at the event!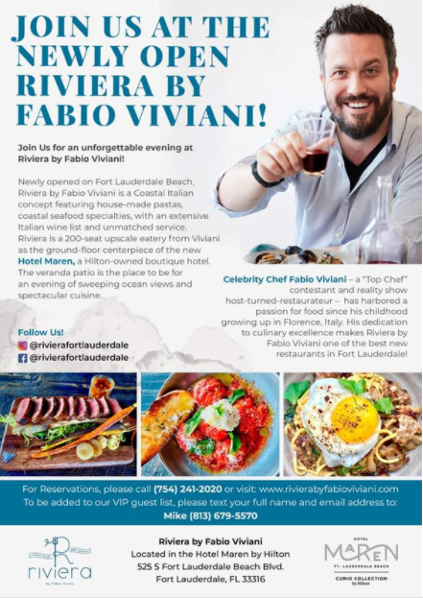 Rum on the Riviera for Allie
Who: Luxury Chamber of Commerce
What: Socialite Networking Event on National Rum Day

Where: Hotel Maren - Fort Lauderdale
When: Monday, August 16th 2021 at Six O'Clock

Why: Raise funds for Allie and Enjoy a Quality Cocktail Party
How: Register a ticket and make a donation at www.Rum.ink or LuxuryChamber.com
Proceeds donated to Charity Benefactor 100%
Enjoy a Complimentary Cocktail
Complimentary Appetizers
Swag Bag Sponsorships Available
Door Prizes
Mingle with celebrities and local notables
Prize Awarded for the Best Dress Rum Smuggler!!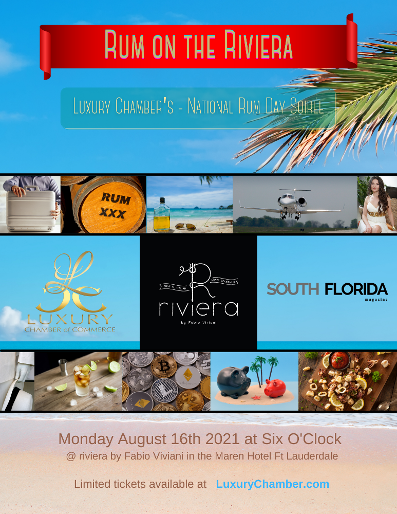 Riviera by Fabio Viviana at Hotel Maren - 525 So Ft Lauderdale Beach Blvd. 33316
ABOUT THE CHARITY
Who is
Allie
? She is the sister of Luxury Chamber founder Jay Shapiro. She lives in Minnesota.
Why help Allie?
1.) Because she was recently diagnosed with cancer!
2.) Because her boyfriend and the father of her son walked out on her as soon as he found out that she has cancer. Jay would like to transfer 100% of his wealth to her to help her with this difficult situation but its not feasible because he has magazines to publish and obligations to fulfill with many others.
Lets see if we can raise a few dollars to help ease her burden! She is left with a rent payment due on August 1st which judging by donations thus far will be covered but her and the kids could use some funding for food and other bills at least for a couple months until after the surgery and she is able to work again!
LUXURY CHAMBER of COMMERCE
©
2009 - 2021 All Rights Reserved
How does Luxury Chamber Compare to my local Chamber of Commerce?
LUXURY CHAMBER of COMMERCE
©
2009 - 2021 All Rights Reserved