5th Annual South Florida Celebrity Fest
The Maxwell Room Banquet Hall - 10 So New River Dr. East. Ft Lauderdale, FL - 01.18.21 Six O'Clock PM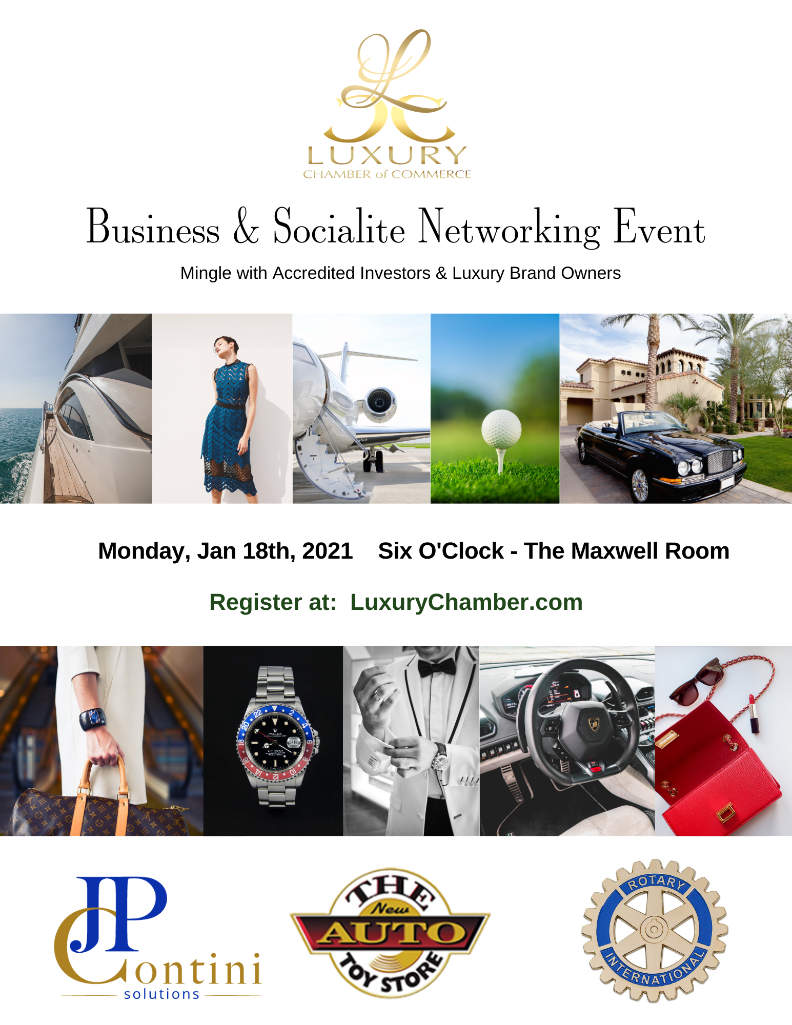 High End Luxury Purveyor? Celebrity, Local Notable, Supermodel, Sports Figure or Philanthropist?
Join us for a Monday evening cocktail mixer at Historic Maxwell Room along the New River in Fort Lauderdale.
Mingle with Polite Society and make new friends!
Portion of Proceeds donated to Rotary International 501(c)3
Complimentary Cocktails
Complimentary Hors d'Oeuvres
Meet Fashion Designers and Models
Book Signings from local South Florida Celebrities
New Luxury Chamber Members 2021 Announced on the microphone
Event Photos Published in South Florida Magazine
Wine, Cheese & Caviar Platter
Cooler January Weather Enables you to wear a tuxedo, suit, fur coat or something heavier and more elegant. Black-tie is NOT required!!
Bring Business Cards!! Elegant Business Attire MANDATORY!!!
Join us at Historic Maxwell Room Banquet Hall
from 6:00 till 9 PM
10 So New River Drive East. Ft Lauderdale, FL 33301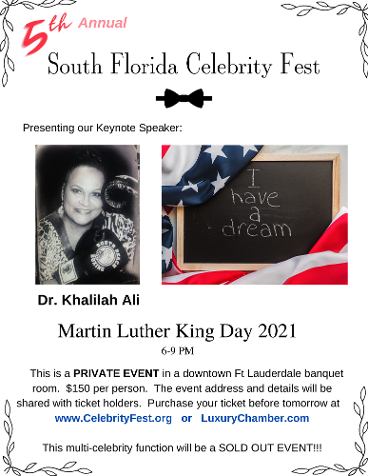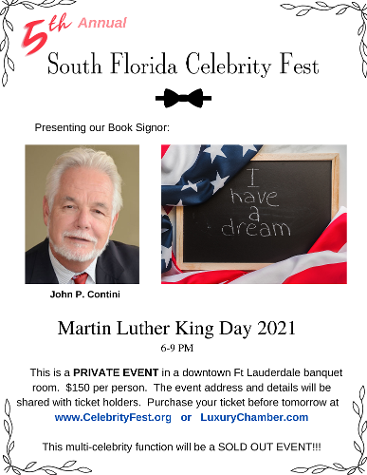 LUXURY CHAMBER of COMMERCE
©
2009 - 2021 All Rights Reserved
How does Luxury Chamber Compare to my local Chamber of Commerce?
LUXURY CHAMBER of COMMERCE
©
2009 - 2021 All Rights Reserved