The 100th Soiree - Luxury Chamber's 9 Year Anniversary Mixer
Monday August 20th 2018
Join us at Square One in Boca Raton, Florida for Luxury Level Socialite Networking.
Tickets are two thirds off before July 20th!. Pay $10 now or $30 later!!!
Details are evolving but this is what we know now:
Complimentary Lamborghini Champagne

Complimentary Hors d'Oeuvres

Door Prizes

Complimentary Drink
Charity Benefactor to be announced soon!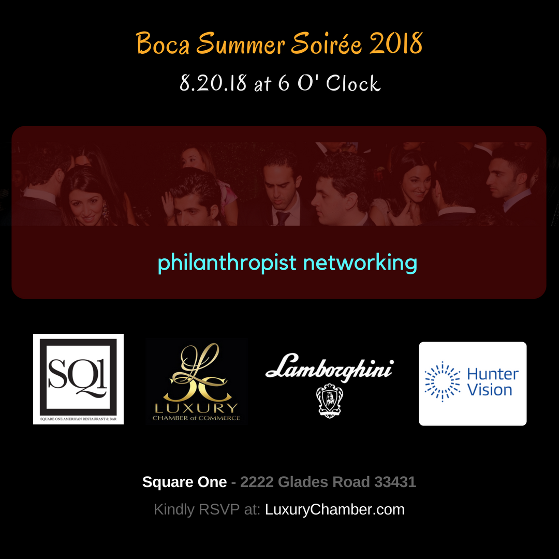 LUXURY CHAMBER of COMMERCE
©
2009 - 2020 All Rights Reserved
How does Luxury Chamber Compare to my local Chamber of Commerce?
LUXURY CHAMBER of COMMERCE
©
2009 - 2020 All Rights Reserved