Luxury Chamber's 13 Year Anniversary Networking Event
Monday, August 15th, 2022 at Historic Maxwell Room in Ft. Lauderdale Pompano Beach 6-0 pm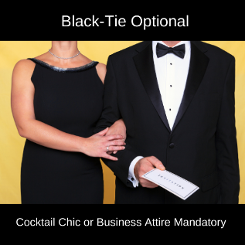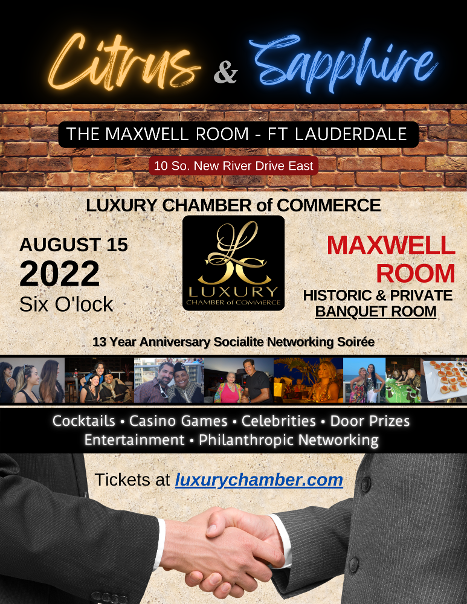 Citrus and Sapphire Rooftop Soirée
Celebrating 13 Years of Service
Pompano Beach, Luxury Chamber Event to celebrate 13 years of networking and charity events in the Historic Maxwell Room on Monday, August 15th, 2022 from 6-10 PM.
Patrons to the function will enjoy:
Hors d'Oeuvres & Caviar Bar

Poker for Entertainment

Book Signors

Celebrity Appearances

Mingle with other Millionaires and Luxury Brand Purveyors
Who: Luxury Chamber and Members
What: Business & Socialite Networking Soirée
Where: Maxwell Room (private banquet room in Ft Lauderdale)
When: Monday, August 15th, 2022 Six O'Clock
Why: Enjoy quality networking and support a great cause.
How: Register a ticket online ASAP.
About: LUXURY CHAMBER of COMMERCE. LCC is a for-profit networking group which hosts uniquely themed cocktail parties and gives back to local non-profits. LCC achieves its mission by uniting 3 core constituents at luxury branding events: 1.) Purveyor's of luxury 2.) Philanthropists 3.) Non-Profit Directors. For more information about LCC pay a visit to luxurychamber.com
Early bird Tickets:
$30 on or before 8-12-22
or $50 at the door.
# # #
The Maxwell Room - 10 So. New River Drive East
Portion of Proceeds donated to a 501(c)3
International Affluent Crowd
Opera Music by Andrea Garofalo
Aluminum Briefcase with Cash as a door prize!!!
Meet Dr. Khalilah Camacho-Ali
Light Appetizers & Caviar Bar
Complimentary Cocktails

Meet Royal Dame

Mara New

Dancing and Networking
Classical and Opera Background Music
Book Signings
Meet Dr. Khalilah Ali
Casino Games for Entertainment
Celebrity Guests (usually about a dozen)
Post event Photos Published in SOUTH FLORIDA magazine

RAIN OR SHINE we have an indoor hurricane secure banquet room in case of rain!!! Luxury Chamber NEVER cancels an event!!!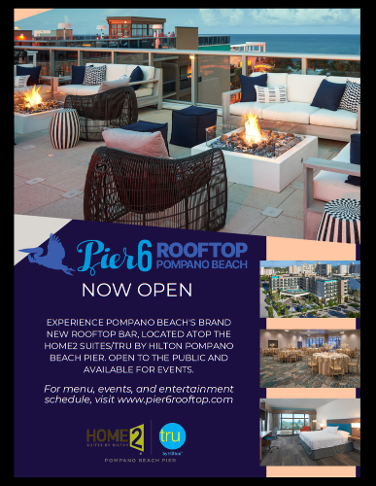 LUXURY CHAMBER of COMMERCE
©
2009 - 2022 All Rights Reserved
How does Luxury Chamber Compare to my local Chamber of Commerce?
LUXURY CHAMBER of COMMERCE
©
2009 - 2022 All Rights Reserved