The Delray Soirée
Honoring "A Safer 95" Safe Driving Initiative
Monday, October 18th at Le Sorelle in Delray Beach, FL
or $100 CASH AT THE DOOR!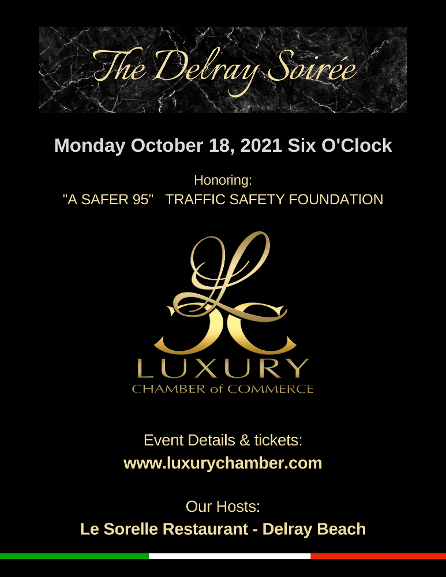 Who:
Luxury Chamber of Commerce & A Safer 95 org
What: Luxury Networking Event
Where: Le Sorelle - DELRAY BEACH LOCATION 20 SE 5th Ave
When: Monday, October 18th 2021 at Six O'Clock

Why: Mingle with other philanthropists and have a great time!
Enjoy a Complimentary Cocktail
Wine Tasting Experience
Complimentary Antipasti (Italian Appetizers)
Door Prizes
Luxury Level Business and Socialite Networking
Autograph Signing Dr. Khalilah Camacho-Ali
Portion of Proceeds Donated to Officially Launch "A Safer 95" Traffic Safety Foundation with Celebrity Musician Dale Powers the Songwriter of "I Hate I-95" as President
Le Sorelle Delray - 20 SE 5th Ave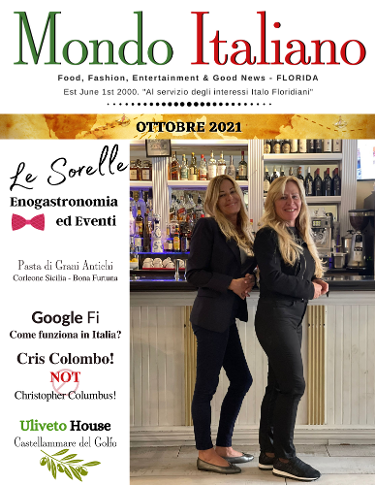 LUXURY CHAMBER of COMMERCE
©
2009 - 2021 All Rights Reserved
How does Luxury Chamber Compare to my local Chamber of Commerce?
LUXURY CHAMBER of COMMERCE
©
2009 - 2021 All Rights Reserved