Luxury Chamber of Commerce - Charities we Support
Luxury Chamber started supporting charity organizations in August 2016 and we now do so on a monthly basis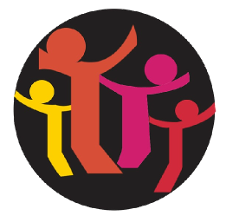 The Toby Center for Family Transitions 501(c)3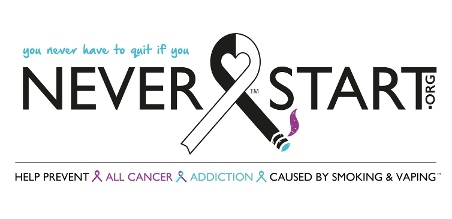 Welcome to the Luxury Chamber Charity Benefactor Page! Luxury Chamber is a 4-profit business networking organization and for that reason we felt it would be in our best interest and in the interest of the local South Florida business community to start giving back to local 501(c)3 non-profit organizations. We started with Patriot Placements at our Botaniko Luxury Soiree event in August 2016. The charity benefactors Mr. & Mrs. Resh were so pleased with the event that they attended our September 2016 at the Sample McDougald Mansion and we introduced them to the September charity Outre Theatre Company via introductions to Dan Finkelstein and Dr. Jerald Feinstein and they got along well. Subsequently an attendee at the event Robin Cohen Miller asked us about hosting So Palm Beach Parkinson's Foundation as the October benefactor. We agreed and now the previous two charities are also helping to promote the event! We are currently seeking a cause for our November 21st networking event at Sea Watch Restaurant in Fort Lauderdale, FL. When the Executive Directors of non-profits work together; WE ALL GET ALONG!!! Thank you Veronica and thank you Gary Thompson for referring us to her!!! The December benefactor is FCS - Florida Community Support managed by Verenice Rapaport and based in Lighthouse Point, FL. The January 2017 Charity was EBLB with Debra Tendrich, the founder of Eat Beter Live Better. She is an educator who teaches families how to lose weight via diet education. The event was held at Perla Lichi Design Center in Coral Springs, FL. The February 2017 event was with Dr. Jerald Feinstein at Sea Watch Restaurant in LBTS, FL on 2/20/2017 from 6-8pm. March Event at Atlantis Salt Cave. April 17th 2017 = Heavy Hitters on South Beach benefiting NMT - No More Tears with Somy Ali and other celebrity guests. The May 15th event benefited : Luxury on 33rd Street at 33rd Street Wine Bar will benefit Dolphins Cancer Challenge with the Miami Dolphins Cheerleaders. Thank you Candace Proctor for making the connection!! July 2017 Was South Florida Mediterranean Fest at La Vie Lebanese Restaurant benefiting Food for the Poor 510(c)3. August 2017 benefited Glam-A-THON and was held at Sea Watch Restaurant in Sea Ranch Lakes. The event was attended by Maestro James Brooks Bruzzese, Paul Finizio, Joe D'Amico, Iren Yovu and Keynote Speaker Gilbert Squires. The event was titled Panama Fest 2017. October 2017 benefited Arts Ballet Theatre of Florida and was held at Gallery Art in Aventura. The turnout was on the low side because September was a hurricane month in South Florida! February 2018 benefited Arts Ballet Theatre once again and had a much larger turnout and was held at Historic Maxwell Room in Fort Lauderdale, FL. Maestro Vladimir Isaev was in attendence with his wife Ruby Romero as well as "Chef Irie" Hugh Sinclair from Create TV and Hollywood actor Ron Shimshilashvili (Ron Rafael) March 2018 was held at Palm Beach Harley Davidson and benefiting Food for the Poor. April 2018 was a small dinner charity at Trulucks in Fort Lauderdale. The charity of the month was Eat Better Live Better with Debra Tendrich. In May 2018 we sponsored Rugged Rugby at the Palm Beach International Polo Center. June 2018 was a very well attended event with Forgotten Soldiers Outreach held at Sugar Plum and Grumbling Growler in Lake Worth, FL. July 2018 we held a British Themed event at Her Royal Household in Surfside, FL. The event was attended almost purely by about 90 local notables and celebrities including the Mayor of Surfside and many others. Ron Goldberg was also on hand with Lamborghini Brand Champagne. The charity benefactor for July was Nicklaus Childrens Hospital Foundation in Miami. In August we teamed up with the Miami Dolphins for a multi-org event at Dolphins Stadium. We also held our 9 year anny at SQ1 in Boca Raton. September 2018 was a fashion brand networking summit in the banquet room at Harvest Seasonal Grill in Delray Beach, FL. Dr. Khalilah Camacho-Ali attended and raised some funds for her childrens coloring book campagne which teaches good values to youth via coloring books produced by her. October 2018 was Luxtoberfest for JNF at Carlisle Fashion Store in Sawgrass Mills Mall. November 2018 was a mixer event at Ritz Carlton Bal Harbour and Dr. Ali once again attended! Thank you Khalilah!!! December 2018 was a great event at Temper Grille in Boca Raton, FL. Old Timey Cocktail Affair. Thank you George Dubec for connecting us with this amazing venue. They opened up on Monday for us even though they are normally closed. The event was attended by celebrity artist Arthur J. Williams Jr., Yaacov Heller, Ron Goldberg and Lucky Luciano actor Rich Graff from AMC Channel. Unicorn Children's Foundation was the charity of the month. Cash and art were donated the chamber and by Arthur J. Williams and Amir Preissler. The charity also awarded Luxury Chamber with a certificate of appreciation. Thank you UCF!!! January 2019 was held at Casa Sensei in Fort Lauderdale by 100 attendees with a $50 cover charge. The charity of the month was BRCA Strong with Tracy Milgram and Kate Fishman. Thank you both!! February 2019 was held at Crazy Uncle Mikes in Boca Raton and the Charity was AWE - Alliance of Women's Executives. The event was attended by 45 local notables. Mostly business women and some Luxury Chamber Celebrities. The March 2019 event was the 3rd Annual South Florida Celebrity Fest at Ritz Carlton Bal Harbour. The event was attended by 75 Local Notables included honorable Judge Tarlika Navarro, Novelist Frank Ruffolo and Fashion Designer Lis Castella brought her models and did a mini runway show. International Celebrity Sparsh Shah also spoke to guests and had pictures taken with them (selfies) via video conference! The April 2019 Charity is The Toby Center for Family Transitions with Dr. Mark Roseman and will be held at Ruth's Chris in Boca Raton. Post-Covid era Luxury Chamber is back in full swing. We are promoting United Hatzalah at our November 20, 2023 event at Burton's of Boston Boca Raton Location event as well as collecting non-perishable food items for The Pantry of Broward. Julia's Star - Children's Cancer foundation became a member in November 2023.
Are you an Executive Director of a Charity or Non-Profit Org? Want to co-sponsor one of our events?
Things to know:
Charity must be a valid 501(c)3, must be a small charity or a large charity -> with the willingness to assist us in the promotion of our event(s), must be willing to meet with Executive Directors of our previous charities and cooperate with them as much as possible with the objective of reciprocity.
What we offer:
Complimentary Table at our Event
Ability to Collect 100% of direct donations at the event
Introduction on the microphone at the function
*charity must sometimes provide their own table depending on the venue.
LUXURY CHAMBER of COMMERCE
©
2009 - 2024 All Rights Reserved