Welcome to Opera South Florida by Luxury Chamber. We are the classical music division of our organization. Join us at local green room events, symphonies and chamber orchestra events. Please join our mailing list to be invited to our February 2018 premiere at Historic Maxwell Room Banquet Room along the new river in Fort Lauderdale.
Palm Beach Opera supporters celebrate opening night of Rigoletto
West Palm Beach, Florida (March 17, 2017) — On Friday, March 10, 2017, Palm Beach Opera Board of Directors, Co-Producer Society, as well as dedicated supporters and friends gathered at The Kravis Center for Performing Arts in West Palm Beach for the Opening Night Dinner and opera performance of Rigoletto by Giuseppe Verdi.
Guests were welcomed by Palm Beach Opera's Chairman of the Board, Dennis Williams, and General Director, Daniel Biaggi. Maestro Antonello Allemandi, and Jay Lesenger, Stage Director for Rigoletto, joined attendees at the opening night festivities.
Palm Beach Opera's run of Rigoletto opened to rave audience and critical reviews, continuing its 56th season with extraordinary, world-class productions.
Rigoletto was generously underwritten by the following members of Palm Beach Opera's Co-Producer Society: Mrs. Cornelia T. Bailey, Executive Producer; Mr. and Mrs. Howard Lester and Mr. and Mrs. Dennis K. Williams, Double Co-Producers; The Daft Family Foundation, Mr. Nathan Leventhal, Meridian Capital Group, Israel Schubert, and Mr. Marc Solomon, Single Co-Producers; Mr. and Mrs. Ed Streim, Associate Co-Producers; Merrill and Charles Gottesman, Season Concertmaster Sponsor; Ms. Barbara Greis and Mr. Howard Gottlieb and Dr. and Mrs. John Strasswimmer, Assistant Co-Producers; and Palm Beach Opera Guild, Supertitles Sponsor.
There were over 110 people in attendance for the opening night dinner including General Director, Daniel Biaggi, Board Chairman Dennis Williams and his wife, Roseanne, Jeffrey and Lee Alderton, Bruce Beal and Francis Cunningham, Gladys Benenson, Maude Cook, Congresswoman Lois Frankel, Paul and Sandra Goldner, Arlette Gordon, Steven and Caroline Harless, Peter and Linda Hoffman, David and Ingrid Kosowsky, Anneliese Langner, Henry and Marsha Laufer, Scott and Monica Laurans, Tova Leidesdorf, Roger and Claude Lourie, Michael McCafferty and Joseph Horton, Charles and Wilma Mooney, Jennifer Myerberg, Mayor Samuel and Tina Raia, Ari Rifkin, Michael and Olive Schaeffer, Marc Solomon, Martin and Toni Sosnoff, Dr. John and Karin Strasswimmer, Ed and Lynn Streim, Helen Sweig, Sieglinde Wikstrom, and David Walker, Palm Beach Opera Managing Director.
PALM BEACH OPERA
FOR IMMEDIATE RELEASE
Media Contacts:
Rick Zullo
Marketing and P.R. Manager
Opera Announces 2016-2017 Season and Gala
Palm Beach Opera is thrilled to announce the 2016-2017 opera season, which will include mainstage performances of Giacomo Puccini's Madama Butterfly January 27-29, Giuseppe Verdi's Rigoletto March 10-12, and The Pirates of Penzance by W.S. Gilbert and Arthur Sullivan April 7-9. All mainstage opera performances take place at the Kravis Center for the Performing Arts.
Season packages available now, with single tickets going on sale September 8th, and can be purchased by calling the Palm Beach Opera Box Office at 561-833-7888 or online atwww.pbopera.org.
This year, the title role of Madama Butterfly will be shared by Inna Los (in her Palm Beach Opera Mainstage Debut, Friday/Sunday) and Alexandra Loutsion (in her Palm Beach Opera Mainstage Debut, Saturday), and conducted by Palm Beach Opera Chief Conductor, David Stern.
Rigoletto will see the return of audience favorite Michael Chiodi in the title role (Friday/Sunday), and the Mainstage Debut of both Alexander Krasnov (Title Role, Saturday) and conductor Antonello Allemandi.
For the final mainstage performance of its season, Palm Beach Opera is proud to present The Pirates of Penzance for the first time ever, featuring mainstage debuts by Metropolitan Opera Star Stephanie Blythe as Ruth, as well as Hugh Russell as Major General Stanley Michael Todd Simpson as The Pirate King, and Andrew Stenson as Frederic.
The company's 2017 Children's Performance will feature a 60-minute abridged version of Gilbert & Sullivan's The Pirates of Penzance performed by Palm Beach Opera's Benenson Young Artists. This comic delight will be made complete with beautiful costumes, lively narration, a full orchestra…and a pirate ship! Fun, interactive education stations will be in the lobby before the show for everyone to enjoy.
The Opera will also present its fourth annual free Opera @ The Waterfront concert onDecember 10, 2016 at 2:00 PM at the Meyer Amphitheatre in downtown West Palm Beach. Last year's concert drew a crowd of almost 4,000 people for a program of favorite opera arias and ensembles.
Palm Beach Opera's 2017 Gala, An Evening with Michael Fabiano, will take place onFebruary 2, 2017 at the Henry Morrison Flagler Museum in Palm Beach. The evening will feature cocktails, an elegant dinner, and an intimate recital featuring one of the finest artists in the opera world, Metropolitan Opera star, tenor Michael Fabiano.
2016-2017 Palm Beach Opera Season
December 10, 2016
OPERA @ THE WATERFRONT
Meyer Amphitheatre, Downtown West Palm Beach
January 27, 28, 29(m), 2017
MADAMA BUTTERFLY
by Giacomo Puccini
Kravis Center for the Performing Arts, West Palm Beach
February 2, 2017
2017 GALA, AN EVENING WITH MICHAEL FABIANO
Henry Morrison Flagler Museum, Palm Beach
March 10, 11, 12(m), 2017
RIGOLETTO
by Giuseppe Verdi
Kravis Center for the Performing Arts, West Palm Beach
April 7, 8, 9(m) 2017
THE PIRATES OF PENZANCE
by W.S. Gilbert and Arthur Sullivan
Kravis Center for the Performing Arts, West Palm Beach
April 8(m), 2017
CHILDREN'S PERFORMANCE: THE PIRATES OF PENZANCE
Kravis Center for the Performing Arts, West Palm Beach
Palm Beach Opera is dedicated to producing live opera at an international standard of excellence and to enriching the life of the communities it serves with a diverse offering of educational programs. Founded in 1961, the fully professional Palm Beach Opera presents main stage performances at the Kravis Center for the Performing Arts in West Palm Beach and is a proud member of OPERA America and the Cultural Council of Palm Beach County.
# # #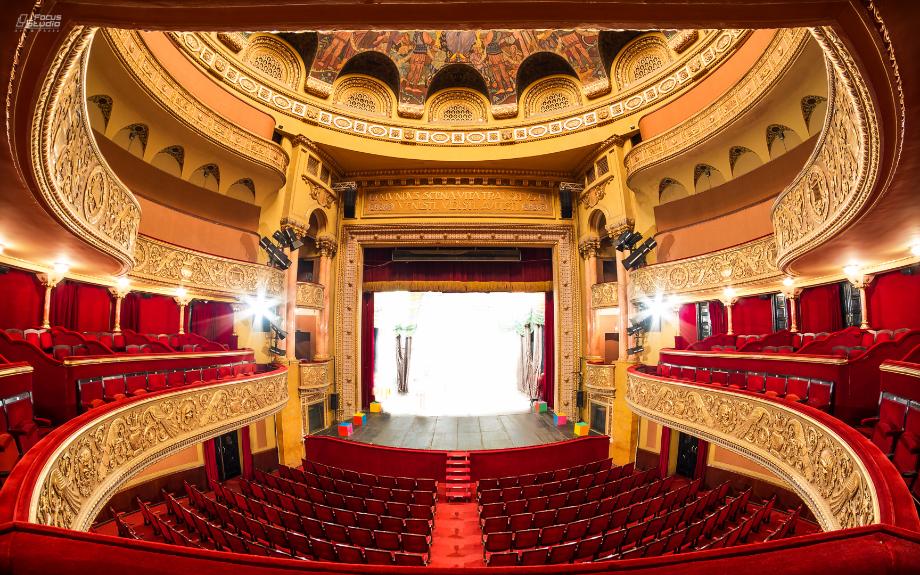 When many think of Opera or Classical Music the first thing that comes to mind might not be the State of Florida; however believe it or not Florida was a pioneer state with respect to musical talent, quality opera houses and the funding thereoff. South Florida in general has a place in the historic book of registers based on the actions of the founders of the Florida Grand Opera. Founded by an Italian-American named Arturo di Fillipi in 1941 it has grown into one of the most important opera houses in the country and in fact its the 7th oldest opera in the entire country. Mr. Fillipi was so popular that many places have been named after him including Fillipi Creek in Sarasota, Florida. Initially performances were held in a high school auditorium until Miami invested money in forming its own auditorium in 1951. Currently hosted at Sanford & Delores Ziff Opera house within the Adrienne Arsht Performing Arts Center the FGO goes strong till this day and has been around over 75 years!!
Another classic location to consider in FL is the Monticello Opera House which was founded in 1890!!
LUXURY CHAMBER of COMMERCE
©
2009 - 2020 All Rights Reserved