$50. per person. Saver tickets are available below. Purchase before January 21st:
Click to purchase one ticket for $25.00 ----->>>>>>>>>>
Click to purchase two tickets for $40.00 ----->>>>>>>>>>
Click to purchase three tickets for $50.00 -->>>>>>>>>>
Join us at the all new Banyan Cay Golf Resort Club House on Monday February 18th 2019. Guests will enjoy complimentary fine food, Lamborghini Champagne, an open bar and quality networking with local notables, socialites and luxury brand owners. Our Charity Benefactor of the month will be announced soon!
Time: 6 O'Clock
Attire: Black-Tie, Business Attire or Cocktail Chic
Location: 3200 North Congress Ave. West Palm Beach, FL 33401
Tickets: $50 each (limited saver tickets available) Will call format!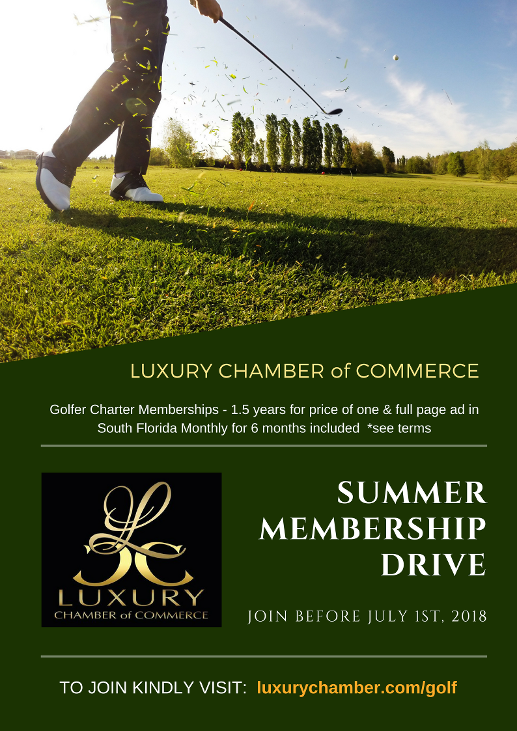 LUXURY CHAMBER of COMMERCE
©
2009 - 2020 All Rights Reserved
LUXURY CHAMBER of COMMERCE
©
2009 - 2020 All Rights Reserved