CPA Practices for Sale in Florida 2019
KENDALL PRACTICE $1.6 MILLION, owner looking mostly business clients, experiencing tremendous growth, some audits, reviews, accounting and taxes. Sale or merger, owners also want to stay on, under 60, looking for more resources for growth and long-exit strategy.

KENDALL PRACTICE $270K, owner looking to retire after transition, primarily tax practice, good clients and fees. Seller will relocate to Buyer's office if not too far, or can stay/move into in his.

HOLLYWOOD, $650K, Owner looking to slowdown and retire in next few years. Primarily business practice, monthly accounting and tax with very competitive fees. Over 60% profitable, great staff (4).
PLANTATION, $400K, partner looking to retire after transition, mostly business tax practice, competitive fees, close to 50% profitable. Needs to relocate, lease up. 2 excellent long-term staff members, work on a billable hour basis.
FT. LAUDERDALE, $750K - Seller not at retirement age yet, but wants to sell and work part-time for 5 years. Over 75% of revenue from business accting and tax. Great monthly cash flow with several dozen write-up clients, competitive fees, profits over 60% of revenue, can relocate, 2 sub-contractors for many years, paid per billable hour.
AVENTURA/NORTH MIAMI, $600K, WANTS TO RELOCATE TO BROWARD, partner looking to retire after transition, high end clients and fees. Accounting and tax work for larger firms. Seller will relocate to North Miami, South or West Broward area.
2017 & 2018 Firms That Were For Sale
Southwest Florida - Fort Myers / Naples
$3 Million in revenue, with 25% in audits. Very reputable firm in area, experiencing tremendous growth. Looking for a merger or acquisition, partners want to stay on, under 60, gorgeous office bldg with visibility on high volume highway.


$2.2 million in revenue, with a niche in the medical market. High end clients, fees, and profits. Merger or Acquisition, partners want to stay on, both under 60, can move practice or stay.
Broward County / Fort Lauderdale
$210,000, high end tax practice, billing rate $360 per hour. East Ft. Lauderdale. Owner retiring, wants to stay on part-time for a few more years, can move to your location or move into his office.

$200,000, tax and write-up practice, great CPA employee does majority of work will stay on. Owner has health problems, wants to retire after first tax season transition. HAS 3 YEAR LEASE so ideal for keeping his office.

Miami-Dade County
$1.4 Million, UNBELEIVABLY profitable firm, downtown Miami. 3 Staff Members, including owner do all the work, effective billing rate of $533, 70% profitable. Looking for firm with resources to offer upscale clientele more services, owner wants to stay 2 or 3 years after sale.
$1.1 Million, Aventura, High-end, primarily business and high net-worth individuals, some write-up, mostly business tax. 50% profitability. Sale or merger, owners also want to stay on, under 60, looking for more resources for growth and long-exit strategy. Own condo prefer to remain, but would consider moving.

$400,000 Kendall, CPA owner wants to phase out over next 2 to 3 years, great staff does most of work, primarily a business accounting and tax practice. Practice can be moved or not.

For more information please contact Cindy Ragan below. We have complete Practice Profiles on each firm, with 3 pages detailing fees, number of returns, employees, expenses, effective billing rates, etc.
Cindy Ragan, MA, CVA
Strategic Alliance M&A Advisors, LLC
(954) 554-4344 phone or Text
(954) 526-3600 office
(954) 526-3646 Fax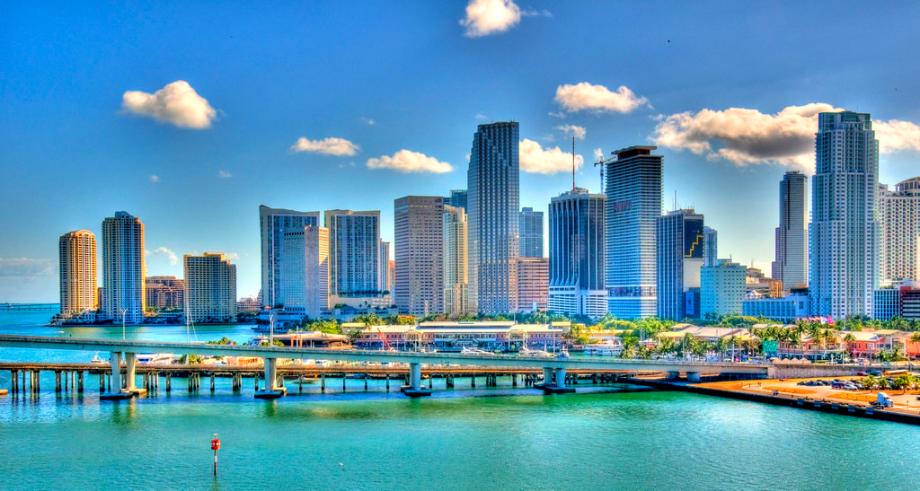 Whether looking to buy, sell or merge your firm in FL Strategic Alliance CPA Brokers can help. Our staff include: CVA, CPA, MBA, MA and Florida licensed real estate broker. The sales process does not just include and introduction rather the complete process behind the scenes which is much more than a sales only transactions. Services include: negotiating, financing, valuation, tangible assets analysis, performance ratio processing, complete practice profile, marketing, economy of scales flowchart, letter of intent, due diligence, legal agreements, closing, look back period fairness planning and 2-3 year look back follow up guarantee. Many brokers simply take 10% for an introduction. Strategic goes the extra mile!
Strategic Alliance Advisors, a CPA Brokerage Firm Serving Buyers and Sellers of High Net Worth Tax and Accounting Practices in FL - Proud Member of Luxury Chamber of Commerce
LUXURY CHAMBER of COMMERCE
©
2009 - 2020 All Rights Reserved