LUXTOBERFEST 2018 - A Classier Version of Octoberfest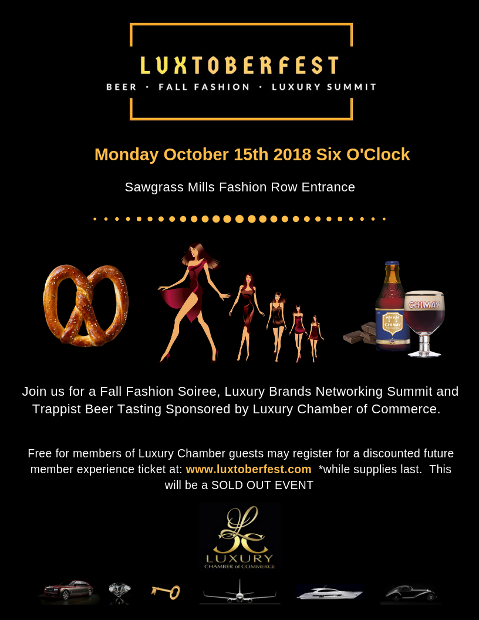 Please join Luxury Chamber and friends for an evening of laughter and fun. Guests will enjoy:
Luxury Brands Networking Summit (bring cards)
Fall Fashion Soiree
Pretzels, Caviar, Wine & Cheese, Fall hors d'oeuvres
Trappist Monk Beer Tasting
Enjoy networking with local socialites, luxury brand marketing managers and chamber members. Our October Charity will be announced soon. Please invite your facebook and Instagram friends!